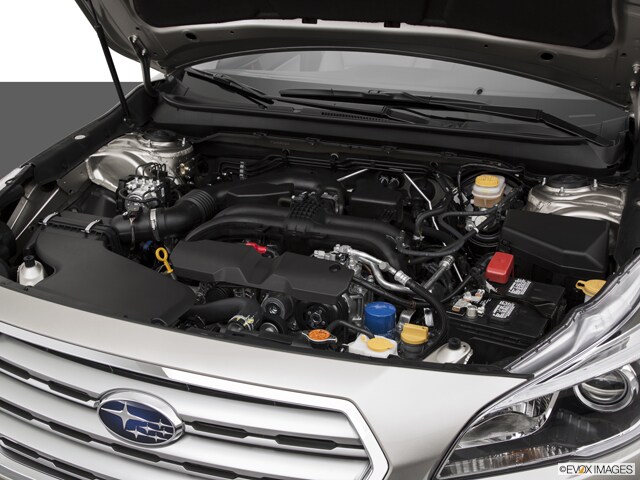 Oil Changes You can Count on at Briggs Subaru
Throughout your Subaru's lifetime you'll likely visit a service center for a variety of mile-dependent scheduled maintenance checks, adjustments, and repairs. Filter changes and fluid flushes may only need to be dealt with every few years, so it's understandable for drivers to not be as familiar with them.
However, most do know about the oil change, and while it's a simple service it's one that shouldn't be forgotten if you want your vehicle to run without a hitch! At Briggs Subaru of Lawrence, near Kansas City, we use high quality synthetic oil for our vehicles, and this has changed the oil change service you may have been used to a few years ago.
So what does an oil change do for your vehicle, exactly? Well it does quite a bit, so take a look at the following list and you'll get a much better understanding of why this service is so important.
Engine Lubrication: There is no doubt that any engine has many moving parts, which create friction and heat, and can wear down the engine dramatically. With fresh oil, these parts are lubricated properly, and the risk of damage is lessened.
Cooling Components: The same moving parts mentioned above will create friction and a lot of heat, with fresh oil, will work to prevent the overheating of the engine, and will help to combat the incredibly high temperatures.
Clears Out Dirt Particles and Sludge: Dirt particles can cause immense damage to an engine, as it corrodes parts over time. Along with this risk, old oil will break down and thicken into sludge. With oil and filter changes removing the dirt and sludge, you'll be able to keep your engine operating at its best.
Improved Gas Mileage: If your engine's oil hasn't been changed for a while, you may notice that it goes through fuel with increased frequency. With clean oil in the engine, fuel efficiency is improved, and your vehicle will help to save you money at the pump.
Enhanced Longevity: As we've mentioned above, regular oil changes will extend the life of your vehicle, and with the benefits listed above, it is easier to see how it accomplishes this. With regular maintenance, the value of your car will be increased at resale, ensuring continued satisfaction for you and the next driver of the vehicle.
After your first 3,000K miles we highly suggest coming in for your first oil change. After that initial change, though, you won't have to come back until you've gone another 7,500 miles or so, thanks to the higher quality of the synthetic oil blend.
For an average driver, this may mean two oil changes per year, but if you're someone who drives shorter distances, or are leasing a Subaru, you may only have to come in on an annual basis.
While an oil change is something you or a local mechanic can do with a bit of knowledge, we highly encourage customers to come in because we also run diagnostics and check your vehicle's alignment, further ensuring your Subaru's integrity and health!
For more information on our Subaru service center serving Lawrence, and Baldwin City, please contact us by phone at (785)856-7090 or stop in and see us today.

In fact, if you suspect that your vehicle is in need of any kind of auto service, including an oil change, schedule your next appointment, and then come see our team of service experts. Once here we'll get right to work on your vehicle, and in no time at all your oil change will be complete and you'll be setting back out on the roads of the Lawrence area and beyond. With the added benefits of the service specials we offer, you'll enjoy exceptional savings to cement the best-possible oil change experience.