2014 Subaru Outback vs 2014 Toyota RAV4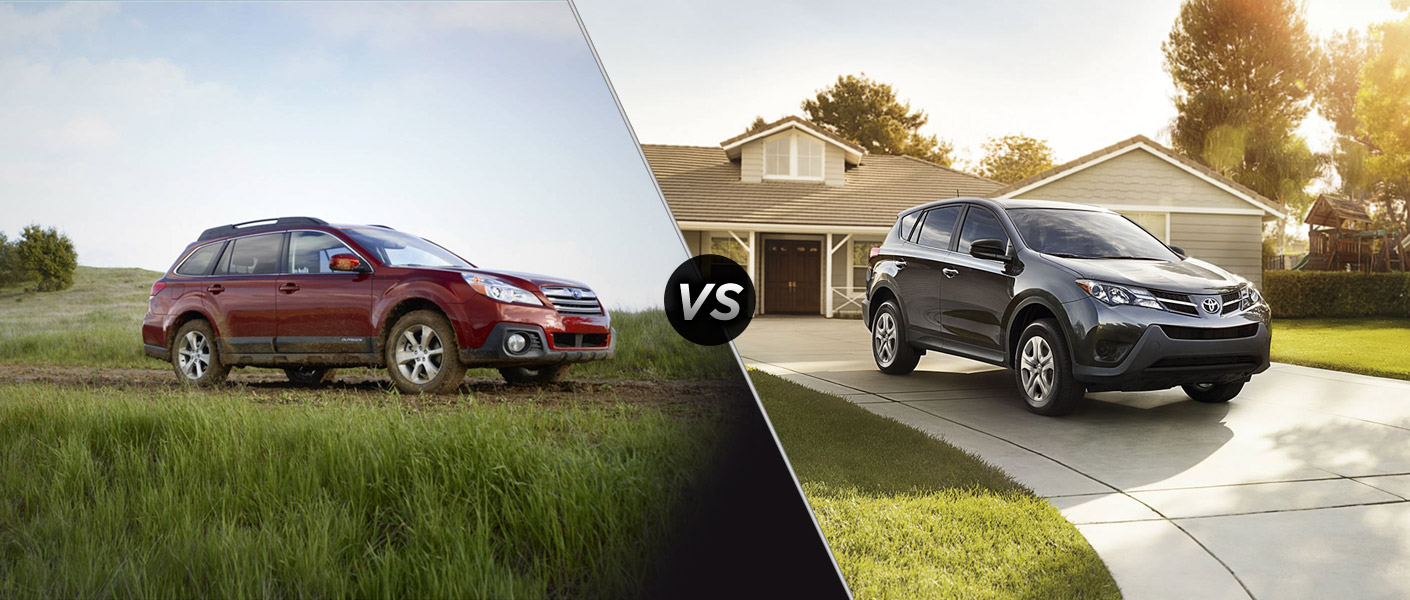 | | | |
| --- | --- | --- |
| 2014 Subaru Outback | | 2014 Toyota RAV4 |
| 28 MPG | Highway Fuel Economy | 31 MPG |
| 40.8in | Front Head Room | 39.8in |
| 18.5gal | Fuel Tank Capacity | 15.9gal |
| $23,495 | MSRP | $23,550 |
2014 Subaru Outback vs 2014 Toyota RAV4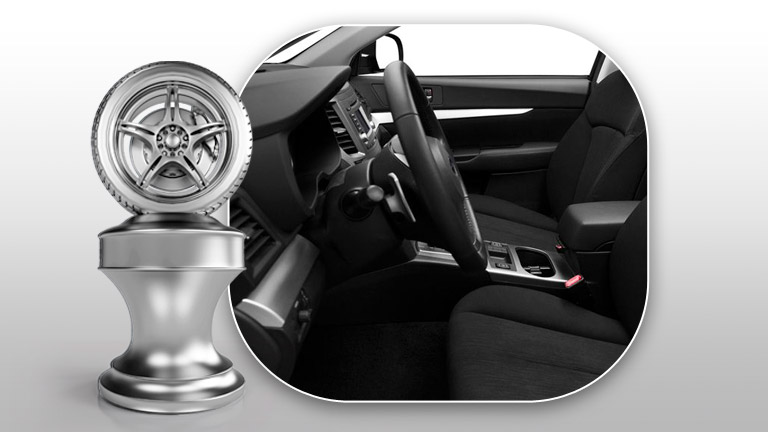 The 2014 Subaru Outback and 2014 Toyota RAV4 are worthy competitors. Both companies have found ways to expand on multiple features throughout the entirety of the vehicles. In the end, both are affordable options, but in totality, the 2014 Subaru Outback will prove to be first-rate.
The 2014 Outback and 2014 RAV4 both are equipped with the latest technology to help prevent accidents. The names of the systems might be different, but the functions are promising as they offer multiple cameras to alert the driver of dangerous traffic conditions or a possible collision. These technology packages are designed to keep an eye on all parts of the road, not just what is in front of you, and alert you to any possible threats that surround you without taking away from your focus.
If an accident were to ever occur, rest assured that the Outback will deliver the utmost safety. Driver protection has only continued to increase as Subaru, without hesitation, takes on each crash test, achieving the Insurance Institute for Highway Safety's recognition for the fourth year in a row. Toyota has also earned noteworthy respect considering over 90% of RAV4s sold within the past 10 years are still on the road today while the 2014 RAV4 already has high consumer ratings on reputable sites such as KBB.com and Edmunds.com.
Near or far, the 2014 Outback can go the distance comfortably
The 2014 Outback doesn't only offer more front head room, but offers a couple of inches in numerous front and rear interior measurements including hip and leg room. This extra space is especially appreciated on longer drives. No matter the trip length, the Subaru Symmetrical All-Wheel Drive is dependable as power flows concurrently to all wheels for maximum traction, and in slippery road conditions, the Outback senses and sends power to the wheels with the strongest traction. No matter the road conditions, the Subaru Boxer engine enhances balance by keeping a low center of gravity.
The technology doesn't stop there. Both SUVs have touch-screen or voice activated controlled navigation systems. The 2014 Outback also features Aha, which helps to organize all of your smartphone content such as: news, weather, music, Facebook, and Twitter. Cutting edge technology has been taken one step further with Subaru Mobile Internet which has the ability to connect passengers within 150ft of the car to a secure 3G Wi-Fi hotspot. The 2014 Outback truly is an all-in-one vehicle, built to take on all of life's possibilities.