2014 Subaru Crosstrek vs 2014 Mazda CX-5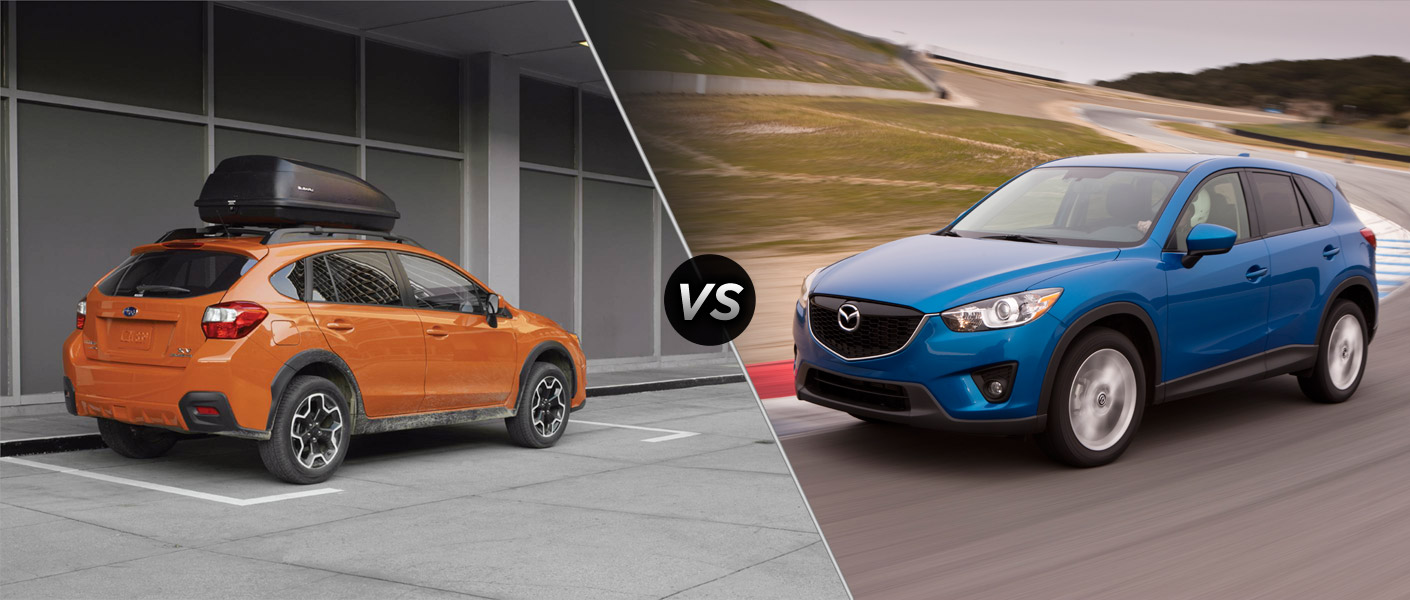 | | | |
| --- | --- | --- |
| 2014 Subaru Crosstrek | | 2014 Mazda CX-5 |
| 15.9 gal. | Fuel Tank Capacity | 14.8 gal. |
| Yes | Standard All Wheel Drive | No |
| Yes | Heated Seats | No |
| Yes | Hybrid Option | No |
2014 Subaru Crosstrek vs 2014 Mazda CX-5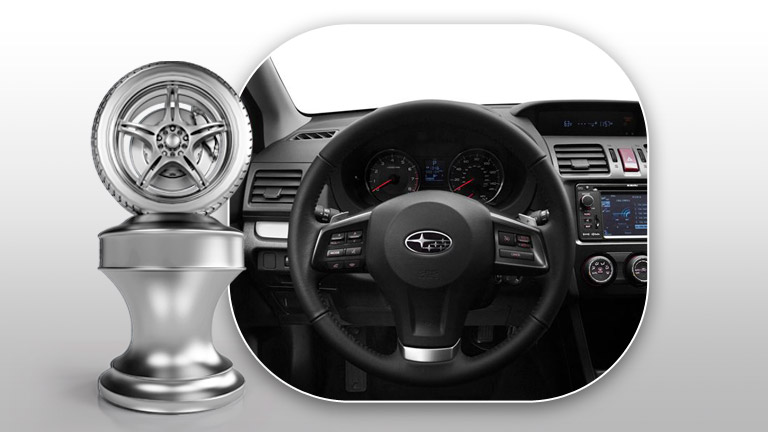 Subaru and Mazda have done an impressive job this year in creating two top cross-over SUVs, the 2014 Subaru Crosstrek vs 2014 Mazda CX-5, that live up to their cross-over titles, able to glide over pavement but show off their skills on off-road trails. All features and capabilities considered, the 2014 Subaru Crosstrek is going to be the stronger candidate for all styles of driving.
Because cross-over vehicles are expected to perform well both on paved roads and off-roading trails with a variety of terrain, both the Subaru Crosstrek and Mazda CX-5 have extended their highway fuel efficiency over 30 mpg. Depending on where your adventures take you, each vehicle also offers split rear-folding seats to increase the amount of necessary cargo space. The 2014 Subaru Crosstrek also features raised roof rails that easily allow for more versatile carrying options that wouldn't necessarily fit within the vehicle's cabin.
Subaru has been creating cross-overs for quite some time now and clearly know what they're doing, and so they have decided to take things to a new level.The 2014 Subaru Crosstrek is also available in Hybrid form which can travel solely on electric power at slower speeds, making it an ideal option for stop-and-go city driving.
Standard Safety of a Subaru
Like most new vehicles on the market, the 2014 Subaru Crosstrek and 2014 Mazda CX-5 offer top of the line accident prevention systems such as forward collision and lane departure warning, but what sets Subaru apart from other vehicles on the market is how its vehicles are safely structured. Starting with symmetrical all-wheel drive, driving the 2014 Crosstrek will prove to be a more balanced and stable ride that delivers power to select tires when more traction is needed, designed to handle any condition changes to the road.
To further contribute to the improved handling, the Subaru Crosstrek has been fitted with a Subaru Boxer engine which allows for the vehicle to sit down lower in it's frame, helping to protect front seat passengers in case of a potential collision. Because other drivers and conditions can be unpredictable, Subaru believes that a smart braking system that can read when a driver needs to stop immediately and can fully apply the brake force should come standard--so it does. In the eyes of Subaru, keeping you and your passengers safe doesn't cost extra because it's top priority.